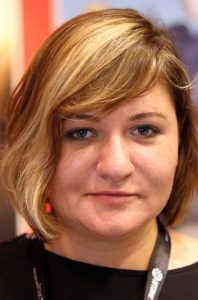 En rigtig international filmfestival skal have film fra alle verdenshjørner, og det betyder selvfølgelig også, at verdens største land, Rusland, var repræsenteret. I den anledning talte vi med Natalya Meshchaninova den metafysiske film Core of the World.
---
Why did you decide to tell this story?
Then let me give you a slightly different take on it so that your complication sounds different than others. Whenever you try to tell a personal story the result may be a little bit off, you know, and so this is what happened of those eco-terrorists that we tried to do first. And at some point, while working on the story, we realized that the story doesn't ring a bell with her. And I felt upset that I needed to look for something else and we started to sort of restrain us inside ourselves and try to figure out, what we were really interested in. And so the main character emerged and everything started to spin around this character because we felt that he was close to us. His past and he present is something that I can relate to. It's a trauma of a wounded man and something that also relates to.
Was there any point where the story changed?
During the montage we kind of changed the feeling the idea because we felt that the movie kind of were a life of its own. But at the montage-stage we felt it was better related, but I can't say if anything radical happened from the final script to the final editing.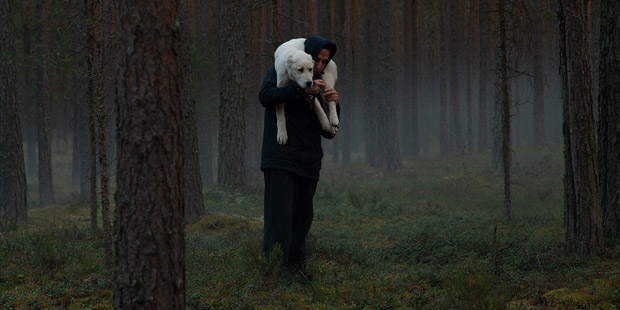 How would you describe your post-directing to get the best performance from your actors?
I find the best actors and see if they fit into the picture for me, and before the filming we actually have rehearsals, where I explain my method and that method is based on documentary-filming. And once the works starts, I work around the set telling the people; "don't be plain, don't be plain." And they start to realize what I'm looking for, that truth of life.
Is there any specific meaning behind the title Core of the World?
Any asks me about the meaning of the title, some people find it mysterious but it's very clear to me. It's something that means everything to the main character. This is his heart, this is his core. And this place, this meadow where you just want to stop and settle down for good.
Are there any scenes in the movie, that are your favorite?
I like what you can see in the film. I like the scene where Tasha and her son Ivan are waiting for Igor at the embankment and they see the flags in the wind. And I like to see when she is carrying her dog for the first time. You can see her big head with the frame, and then when he lies down to sleep with them in the kennel. These are not the plot-forming scenes, but atmospheric.
Is there anything you want the audience to take with them, after they've seen the film?
I would love the viewer for thinking about it for a few days after seeing it and find more meanings in it. I would also like the people who likes to separate everything in black and white – theirs' and ours – that the world is much more complex than that.
---
Filmen er blevet støttet af Roskino.